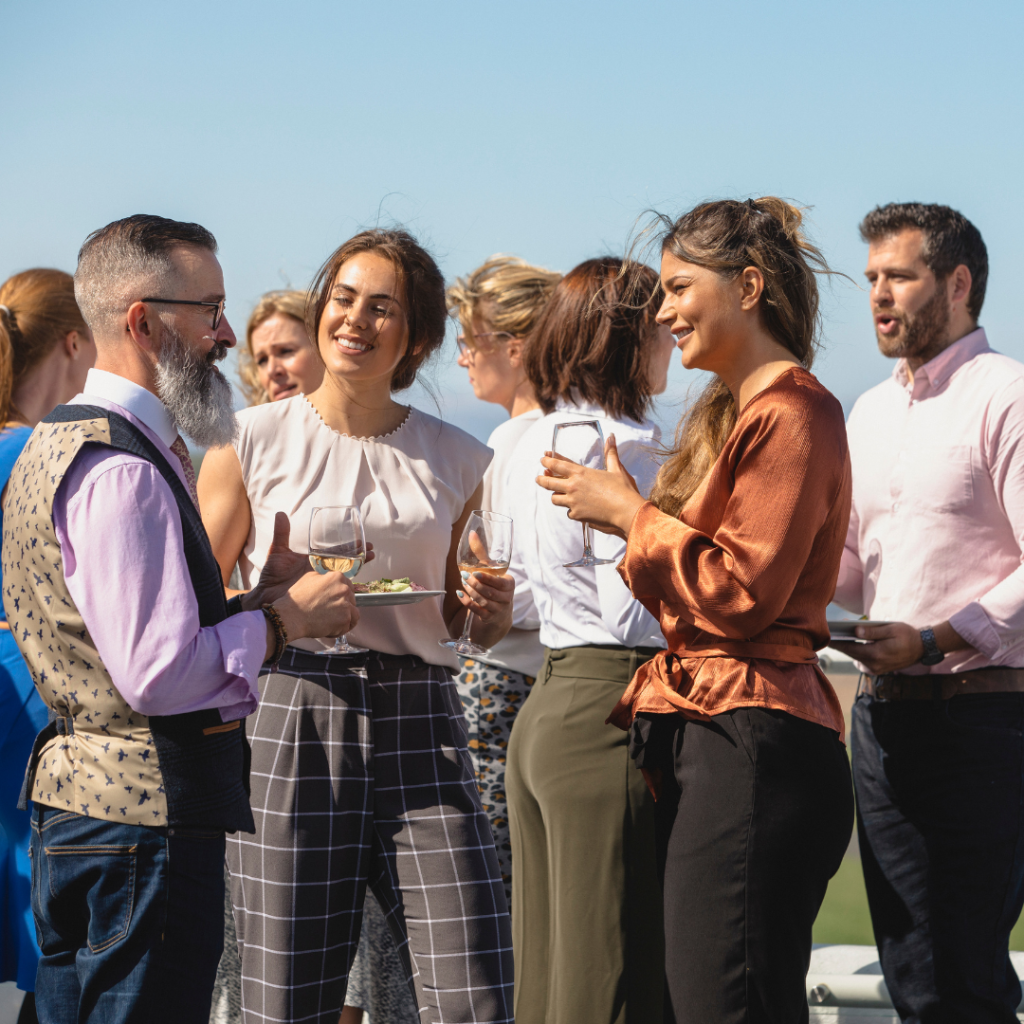 As the warm sun begins to set on a summer evening, there's something magical about gathering with colleagues and industry professionals for a corporate mixer. It's an opportunity to network, build relationships, and create lasting connections. To make your summer corporate mixer truly memorable, one essential aspect to consider is the cocktail hour. Elevating this time with the right equipment rentals can set the tone for a sophisticated and enjoyable experience.
Stylish Bar Setups:
Our well-designed and fully stocked bar can become a focal point of the cocktail hour.
Renting our sleek and modern bar counters, backdrops, and display shelves creates an elegant and professional bar setup.
Exploring bar equipment rentals, such as our cocktail stations and glassware will ensure efficient service and a great way for your guests to access their favorite alcoholic drinks. Check out our Beverage Services Page to explore how your colleagues will get their drinks.
Outdoor Entertainment:
Are you searching for fun games that your colleagues will love? Rent out outdoor games to ensure the fun lasts. Our Games & Accessories include:
Volleyball Set
Horseshoe Set
Bocce Ball Set
As You Host For Your Colleagues:
Are you ready to show your colleagues that they are appreciated by providing them with an awesome and fun event? Visit our Contact Page to rent our equipment for your summer outdoor corporate event. Your event will be the talk of the office when you choose Your Event Party Rental.