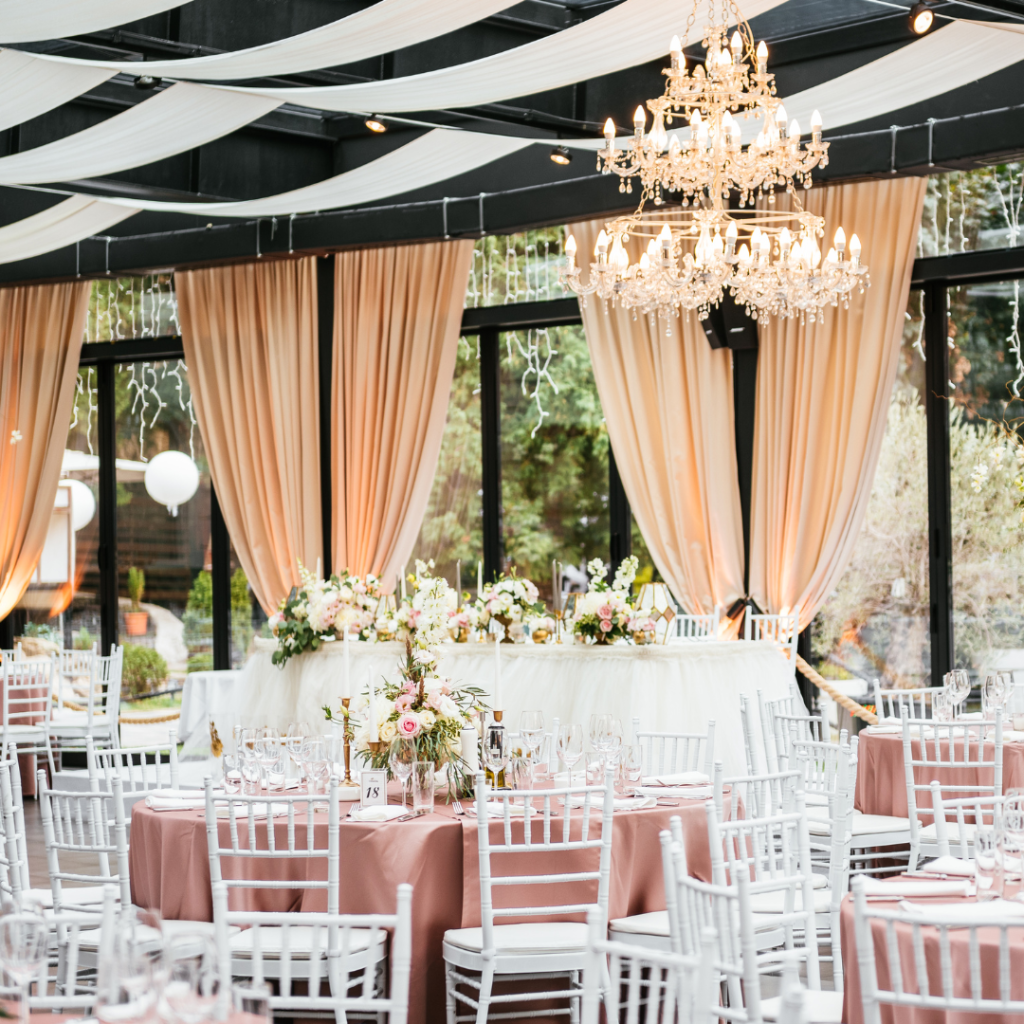 A wedding day is a momentous occasion filled with love, joy, and unforgettable memories. When it comes to creating an elegant and luxurious ambiance for your wedding reception, every detail matters. From exquisite décor to stylish furniture and dazzling lighting, luxury event rentals play a crucial role in setting the stage for a truly remarkable celebration.
Exquisite Tablescapes:
a. Our tableware rentals, such as our Fine China, restaurant-grade glassware, and gorgeous flatware, can elevate the dining experience. Guests will feel like they are partaking in a high-quality event when they use our equipment.
b. Use our linen to show off your lux-savvy side. Take your event to the next level and ensure your guests love every way your wedding and reception look.
c. The art of incorporating glamorous centerpieces, vases, and table accents to create a visually stunning tablescape. Check out our Wedding Equipment Accessories to make your attendees fall in love with the way your wedding looks.
Illuminating Brilliance:
The role of lighting rentals in creating a magical and enchanting ambiance. Incorporating specialty lighting effects, like our curtain or landscape lighting, for a truly awe-inspiring experience. Check out our Lighting Page to learn more about our lighting resources.
As You Plan Your Special Day…:
Your wedding day deserves the utmost elegance and style, and luxury event rentals offer the perfect opportunity to achieve a truly remarkable and memorable reception. Visit our Contact Page to rent our event equipment. You and your guests will love the outcome when you choose Your Event Party Rental.