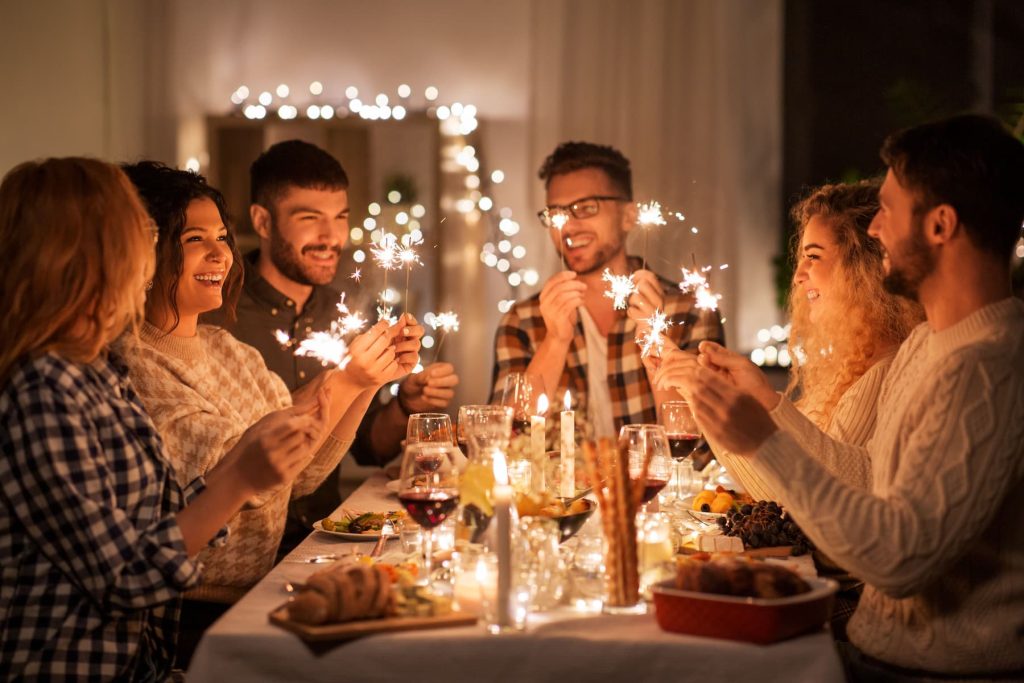 As the clock ticks down to midnight, families eagerly await the New Year, ready to usher in fresh beginnings and create lasting memories. Planning a family-focused New Year celebration brings loved ones together for a joyous start to the year. Explore delightful ideas to make your family's New Year celebration truly special. Plus, discover how Your Event Party Rental can assist in turning your festive vision into a reality.
Cozy Countdown at Home:
Transform your living room into a cozy haven with blankets, pillows, and fairy lights. Have a countdown to midnight with homemade snacks, board games, and a movie marathon. Elevate your at-home celebration with comfortable seating options. Check out our Tables and Chairs page to view our options that will keep your family comfortable.
Gourmet Family Feast:
Plan a gourmet dinner featuring everyone's favorite dishes. Consider a potluck-style feast where each family member contributes a dish. Ensure your family feast is served in style with elegant dining setups from Your Event Party Rental.
Family Recipe Cook-Off:
Encourage a friendly competition by organizing a family recipe cook-off. Each family member or group can prepare a dish that holds special significance, and everyone gets to enjoy a delicious feast. Set up a designated cooking and dining area with tables, chairs, and cooking stations provided by us. Rent equi[ment from our Food Service page to keep your family satisfied.
Your Events, Our Support:
Welcoming the New Year with your family is a beautiful tradition filled with love, laughter, and the promise of new beginnings. Your Event Party Rental is here to be your partner in turning these ideas into a festive reality. Connect with us today at 734-354-9591 or visit our Contact Page to discuss how we can contribute to your family's New Year celebration, making it a joyous and unforgettable start to the year.