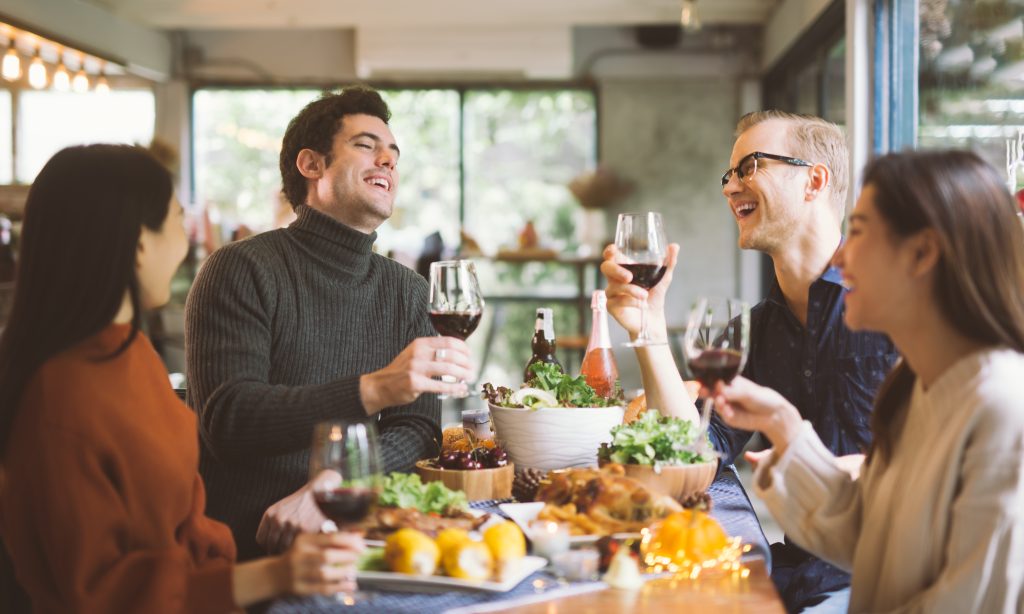 Thanksgiving is a special time of year when family and friends come together to celebrate all that we are thankful for. If you are hosting a Thanksgiving celebration this year, then you want to make sure that everything is perfect!
From the menu to the décor, there are a lot of details to think about. But don't worry, we've got you covered. Keep reading for our top 10 tips on how to host the perfect Thanksgiving celebration
Set the Table with a stunning Thanksgiving Tablecloth
Thanksgiving is all about the details and setting a beautiful table is the perfect way to start your holiday festivities!
Get Creative with your Thanksgiving centerpieces
Centerpieces are a key part of any Thanksgiving table. Get creative and think outside the traditional turkey!
Dress up your Dinner Plates with Thanksgiving Chargers
Chargers are a simple way to take your dinner plates from everyday to special occasions. Add a pop of color or go for a more traditional look with gold or silver.
Add some Glitter and Glam to your Thanksgiving Table Setting with Metallic Flatware.
Flatware is another opportunity to add a little bit of glam to your Thanksgiving table setting. Go for gold or silver for a traditional look or mix it up with some fun colors!
Use fun and festive Thanksgiving Napkin Rings
Napkin rings are a great way to add a little bit of personality to your Thanksgiving table. There are so many fun and festive options to choose from!
Set the Mood with Beautiful Thanksgiving Candles
Candles are the perfect way to set the mood for any holiday gathering. Choose warm and welcoming scents like pumpkin spice or vanilla bean to fill your home with the scent of the season.
Add Interest to your Thanksgiving Table with Unique Table Décor
If you're looking for a way to add interest to your Thanksgiving table, consider using unique table decor. Think about using fall leaves, pumpkins, or even acorns to create a one-of-a-kind look for your holiday table.
Serve delicious Thanksgiving food on beautiful serving dishes
No Thanksgiving feast is complete without delicious food! Be sure to use beautiful serving dishes to showcase all of your holiday favorites.
Make your Thanksgiving Celebration complete with the perfect drink recipe
From hot cider to pumpkin spice lattes, there are so many delicious drink recipes to choose from this time of year. Pick one (or two!) to serve at your Thanksgiving celebration.
Make your Thanksgiving Celebration complete with the perfect dessert recipe
No Thanksgiving feast is complete without a delicious dessert! Choose your favorite holiday dessert and get ready to impress your guests. By following these tips, you're sure to host a Thanksgiving celebration that your friends and family will remember for years to come!