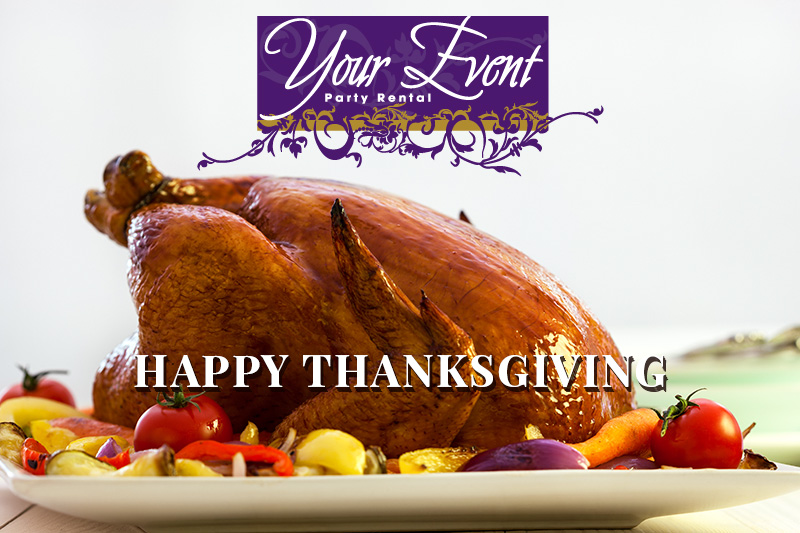 At the beginning of the holiday season, we want to wish you a Happy Thanksgiving from Your Event Party Rental. Please note that we are closed for the Thanksgiving holiday starting Thanksgiving day November 28th through Sunday, December 1st, 2019. Normal business hours resume on Monday, December 2nd, 2019.
It means a lot to us that you choose us to be a part of your events, parties, and special occasions. Whether it's a tent, table linens or china and glassware, we love helping to make your dream events become a reality. We wish you a relaxing and enjoyable holiday, and look forward to assisting with your next get-together, no matter the occasion or size! Here's to a great end to 2019, and an even better new year!
Happy Thanksgiving from all of us at Your Event Party Rental!