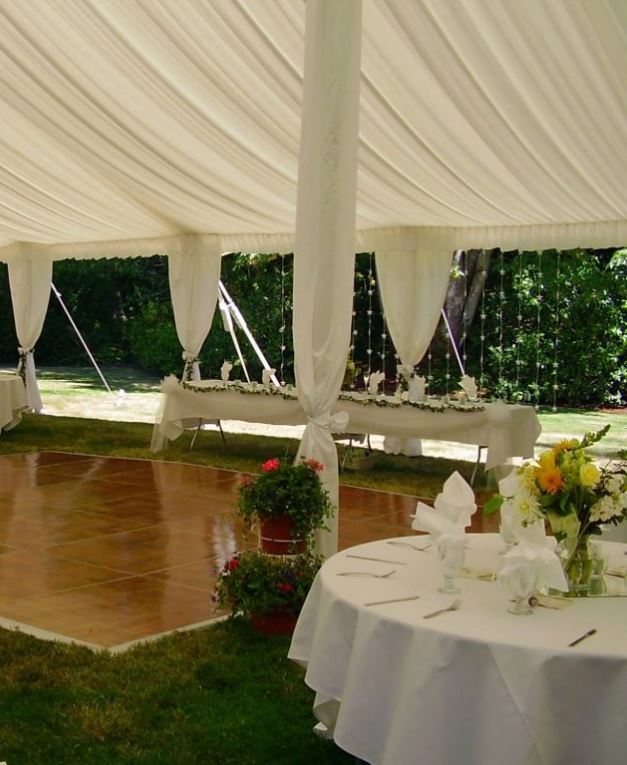 As summer winds down, Michigan weather tends to start getting a little cooler, making it the most comfortable and perfect time of year for an outdoor event. Not to mention, outdoor spaces feel safer and are more convenient for guests as we navigate the Coronavirus. The guidelines in place from the State of Michigan make it possible to still hold a family reunion, small wedding, or work retreat outdoors. With the weather shaping up to be ideal for outdoor gatherings, now is a great time to plan your event.
Event Essentials for Outdoor Gatherings in Michigan
Guidelines in the State of Michigan require all attendees who do not live together to keep six feet of distance between one another at outdoor events. This is easy to do with the right amount of space and proper planning. You can still have tents to protect from the weather, and tables and chairs, and more that are spaced appropriately and optimized for your specific event.
Outdoor events must stay under 100 people given COVID-19 guidelines. Some college towns such as Ann Arbor and Ypsilanti have reduced this number to 25, so check your local municipality. When you hire Your Event Party Rental, we ensure all equipment is properly sanitized and cleaned before and after your event.
Make the Most of Summer and Fall Weather
It's the perfect time to hold an outdoor event in Michigan, and it's possible to still do it safely to protect all attendees. Whether you're planning a reunion or company gathering, our rental expertise can ensure you have the right equipment to plan the perfect event. Contact Your Event Party Rental in Plymouth, Michigan today to get started or for a free rental quote.