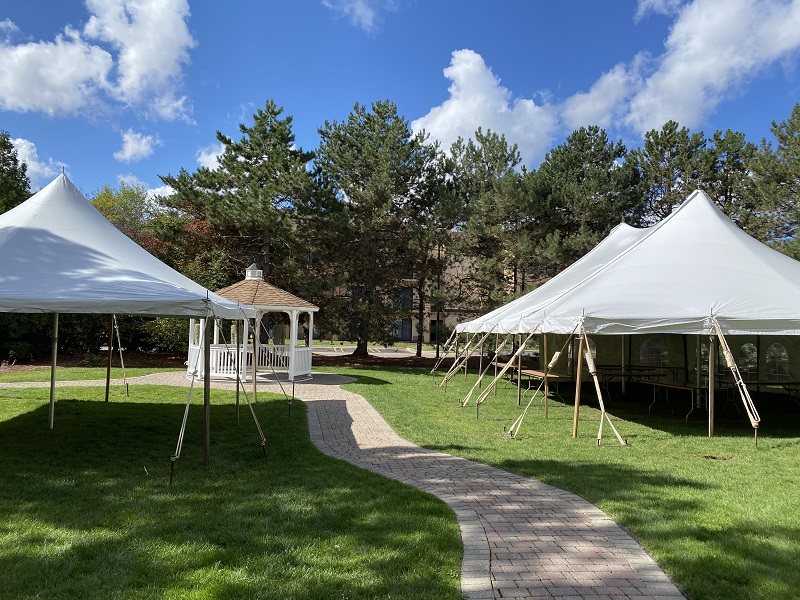 From work meetings to family reunions, events do not look the same in 2020. It's for everyone's best interest that we abide by the latest safety guidelines set forth by the state of Michigan. Luckily, there are guidelines in place that still make it possible to hold your 2020 event. Let's go over the newest rules to see if you can still hold your next meeting, gathering, or party.
Everything to Know about Michigan Events in 2020
For a lot of us, the plans we put in place for 2020 events in Michigan aren't going to work the same as we thought. Luckily, the state of Michigan's guidelines still allows for gatherings with some restrictions. Outdoor events are still preferred with social distancing guidelines of 6 feet between people who do not share the same household. Now, there is an allowance of 30 people per 1,000 square feet or 30% of a space's fixed seating capacity with a maximum number of 1,000 people. The same six feet rule applies to indoor events but with a cap that depends on the size of the space. Indoor gatherings of up to 20 people per 1,000 square feet or 20% of the room's fixed seating capacity with a maximum number of 500 people. The CDC recommends mask wearing at all events.
If you need to rework your event for 2020 or want to take advantage of the gorgeous fall season, it's not too late to make your event happen.
Things to Know for Making Your 2020 Event Happen in Michigan
Your event may look different in 2020, but with the proper tables, chairs, tents, and distancing planning in place, you can still celebrate. As party rental experts, we can help you get what you need and ensure everyone still has a great time while staying safe. We also sanitize the equipment before and after use to ensure you're getting the most reliable party essentials in the state. Contact us today to talk about what we can do to help make your 2020 event happen.