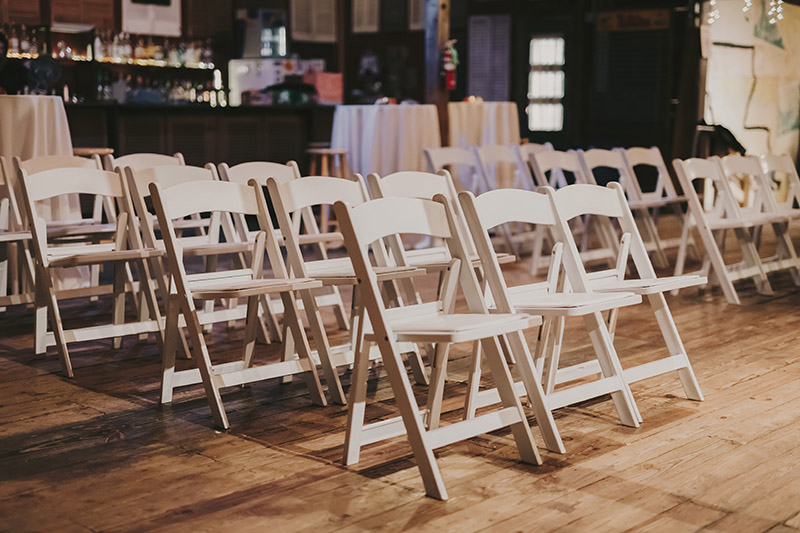 When most people think about planning their wedding, they consider venues like churches and ballrooms. However, there are several alternative wedding venues if you are looking for something different. Many are affordable and offer a beautiful experience. Let's take a look at 5 alternative wedding venue ideas.
The beach can be a gorgeous alternative wedding venue idea. Between the soft crashing of the waves and the sand between your toes, the beach is a magical place to have your wedding. Some things to consider when having your wedding on the beach are permits, clothing, seating, and weather. To make the planning easier, look for a wedding planner who specializes in beach weddings.
Backyard weddings are becoming increasingly popular because they are intimate and comfortable. However, there are some elements to think about with a backyard wedding. Check out this backyard wedding guide to make sure that you have everything you need for the most magical backyard wedding.
Similar to backyard weddings, rental houses are an intimate option to host your wedding. Some of the perks include a place to stay the night of the wedding and the night before the wedding, there are plenty of places to get ready, and the photo opportunities are bountiful. Check the rules of the rental house, though as some of them don't allow large gatherings.
The meticulous landscape makes parks a great place to host your wedding. It is also a very budget-friendly option. Though you'll need to check with your city to make sure you don't need any permits, park weddings are a wonderful option, especially for a smaller guest list.
Take into consideration these alternative venues when planning your wedding. Talk to Your Event Party Rental to see how they can help make these ordinary places special.