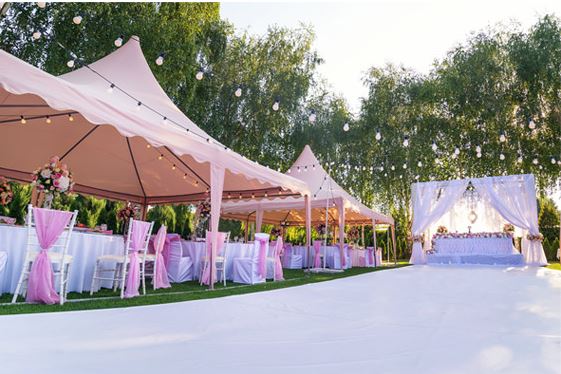 Wedding trends change each year. These new ideas and styles always bring something special to those celebrating their big occasion. Last year, brides and grooms were all about minimalism. This year, things are turning in a different direction with exciting styles that are brightening up ceremonies and receptions around the country.
Flower Bouquets That Hang Low
Brides are choosing bouquets that push the limits with linear designs that hang low. Rather than a tight round arrangement, many are choosing spectacular blossoms that dangle. Tendrils of green, leaves, and petals add a whimsical touch. It also comes with a financial benefit because you can create a stunning bridal bouquet with fewer flowers using this technique.
Statement Wedding Cakes That Say It All
Statement wedding cakes are a big deal this year. This trend favors wild, wonderful, and sometimes outrageous colors and patterns worked into each layer. Some bakeries apply metallic accents while others use ripples, sugar flowers, and other details.
Couples are choosing multiple layers of texture when decorating for their big day. Instead of using a static color palette, they work in multiple hues and patterns that are a treat for the senses. It's a great way to liven up the guest tables!
Floral Pieces the Bridal Party Can Wear
Along with those unruly bouquets, many bridal parties also put on wearable floral pieces. These can range from hair accessories to vines or garlands that wrap around the arms. It's beautiful and adds a natural touch that looks fabulous in photos.
A New Wave of Photo Backdrops
Speaking of photos, a new wave of wedding backdrops has arrived. Couples are getting creative to provide fun photo ops for everyone. These can range from balloon walls to natural settings with party lights or colored smoke bombs in the background.
Contact or stop by Your Event Party Rental in Plymouth or Brighton. Our wedding planning experts can help you decide the best rental products to match your style, theme and budget for your big day! We look forward to seeing you.