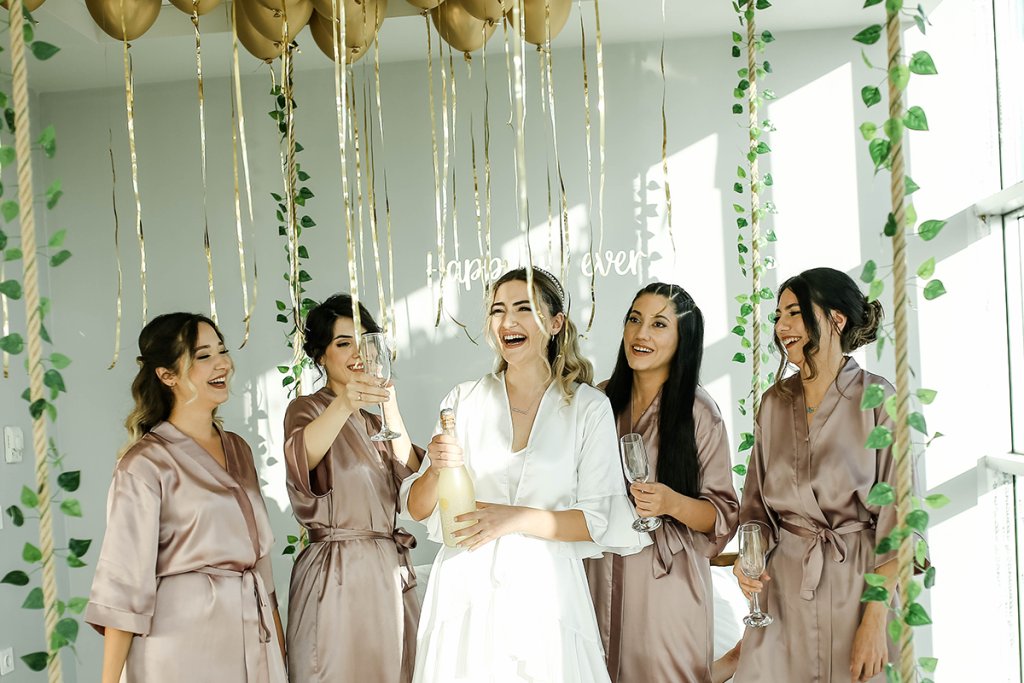 Your wedding festivities are incomplete without a bridal shower with your girls. After all, bridal showers and bachelorette parties are a great way for a bride and her friends to celebrate her last few days as a single woman before she gets married.
It allows you to bid the single life farewell and celebrate the start of a new chapter. Hence, your bridal shower should be an extravagant event for you and your friends to always cherish.
A common misconception among brides and their bridesmaids is that planning a good bridal shower requires more money. While it's true that hosting fantastic events does require incurring a cost, you don't have to break the bank either. Let's look at how you can make your bridal shower more fun.
Make Your Own Food
It'll definitely be a unique idea if you and your friends ditch the caterers and prepare your own food for the bridal shower. Instead of highly-complex meals, you can prepare quick comfort foods for you and your pals to enjoy as you sip on wine. If you're not the type, who enjoys cooking in a kitchen, making some tasty treats with your best friends will surely change your mind.
Have a Themed Decor
Themed décor adds value to your event and makes it very memorable when you look back at it. One idea is to choose a specific color to match the décor and your dresses. Or, you can opt for a 'Disney' or 'Fairytale' theme for your special day. When you and your friends dress up like princesses, your pictures will turn out beautiful because the props align with the theme.
Arrange Fun-Filled Games
You can arrange some classic games to engage your guests for a fun and enjoyable bridal shower. Games like 'Dumb Charades,' 'MusicalChairs,' or 'Don't spill the water' will surely keep the energy flowing.
Arranging a bridal shower worth remembering is not so hard. If you live in Southeast Michigan and are looking for themed décor and party rentals for your special day, we definitely have you covered for this. Contact us today!