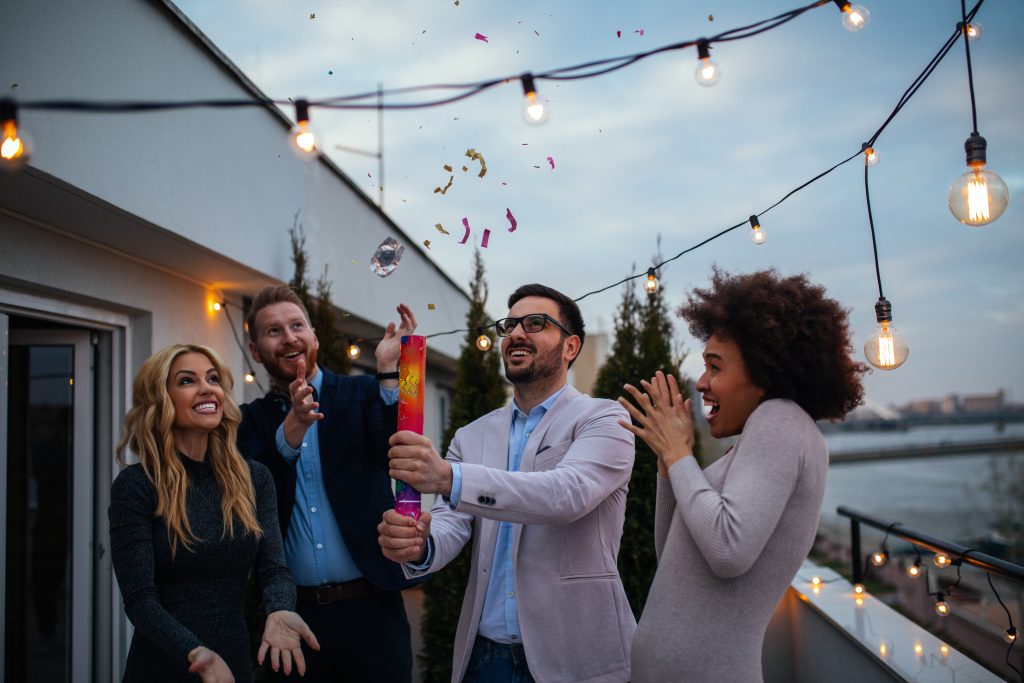 Planning a corporate event can be a daunting task, especially if you're planning an event for the first time. Outdoor events come with their own set of challenges, from finding the right venue to dealing with inclement weather.
But with a little planning and preparation, you can host a successful outdoor corporate event that your employees will remember for years to come. Here are eight tips for planning a successful corporate event outdoors:
1. Choose the right venue
2. Plan for inclement weather
3. Have a backup plan
4. Consider the logistics
5. Choose the right date
6. Promote your event
7. Make it interactive
8. Have fun!
Consider the Weather
When hosting an outdoor corporate event, it's important to consider the weather and environmental conditions so you can plan accordingly. The weather will have a direct impact on the success of your event, so you should make sure the venue you choose is equipped for any type of weather. Make sure to check the forecast before the event and plan for any potential rain or extreme temperatures. You should also think about the sun's position in the sky during the primary event, as this will affect the level of light available and determine how much protection against the sun your guests will need.
Have a Back-up Plan
Even with the best planning, inclement weather can ruin an outdoor event. To avoid rain, wind, and other potentially disastrous weather phenomena, always have a back-up plan in place. This could be anything from making alternative accommodation arrangements to having a plan B venue ready to go if the primary one is unsuitable. Having a back-up plan in place will make it much easier to respond to any weather changes on the day, ensuring your event goes off without a hitch.
Get the Right Permits
Depending on the venue, you may need to secure permits for an outdoor event. This will involve checking with local authorities to make sure you're following all the applicable laws and regulations. If you're hosting the event in a public area, such as a park or the beach, you'll need to check what restrictions apply. This includes making sure you have the right to serve food and drinks, play amplified music, or erect any temporary structures.
Have Adequate Lighting and Sound
When hosting an outdoor event, you need to make sure you have adequate lighting and sound to ensure the event runs smoothly. Invest in good quality sound equipment and make sure you set up the lighting in a space that's large enough to accommodate your guests. Along with this, be sure to check that the venue has enough power sockets to meet your needs.
Keep Your Guests Comfortable
No matter how well-prepared your event may be, if your guests are uncomfortable they're unlikely to have an enjoyable time. Hosting a corporate event outdoors on a sweltering summer's day could be uncomfortable for some, so make sure you account for potential weather conditions and provide food, drinks and shade as needed. If it's going to be cold, think about providing blankets or outdoor heaters, and if it'll be windy make sure you have a shelter or marquee ready to go.
Make Sure You Have Enough Food and Drink
When hosting a corporate event, having enough food and drinks on hand is a must. Make sure you plan for the type of food and beverages you'll be providing, and have plenty in reserve. It's also important to make sure the food is appropriate for the season; light snacks, cold drinks and ice cream are great in summer, while hot soup and mulled wine are perfect in winter. Have fun: An outdoor corporate event is the perfect opportunity to let loose and have some fun. To keep your guests entertained, think about having live music or DJs, setting up a lawn games area, or having a photo booth. Don't be afraid to think outside the box and come up with creative ideas to make your event really stand out.
Enlist the Help of Professionals
Planning a corporate event is no small feat, so enlisting the help of professionals can take a lot of the pressure off. Professional corporate event planners have the expertise and resources to help plan and manage your event from start to finish, ensuring it runs smoothly and successfully. So if you're feeling overwhelmed by the planning process, it's worth considering hiring a professional to help.
If you are planning an event for your corporation, visit our contact page. We have the resources and event equipment you need to host a successful corporate event.