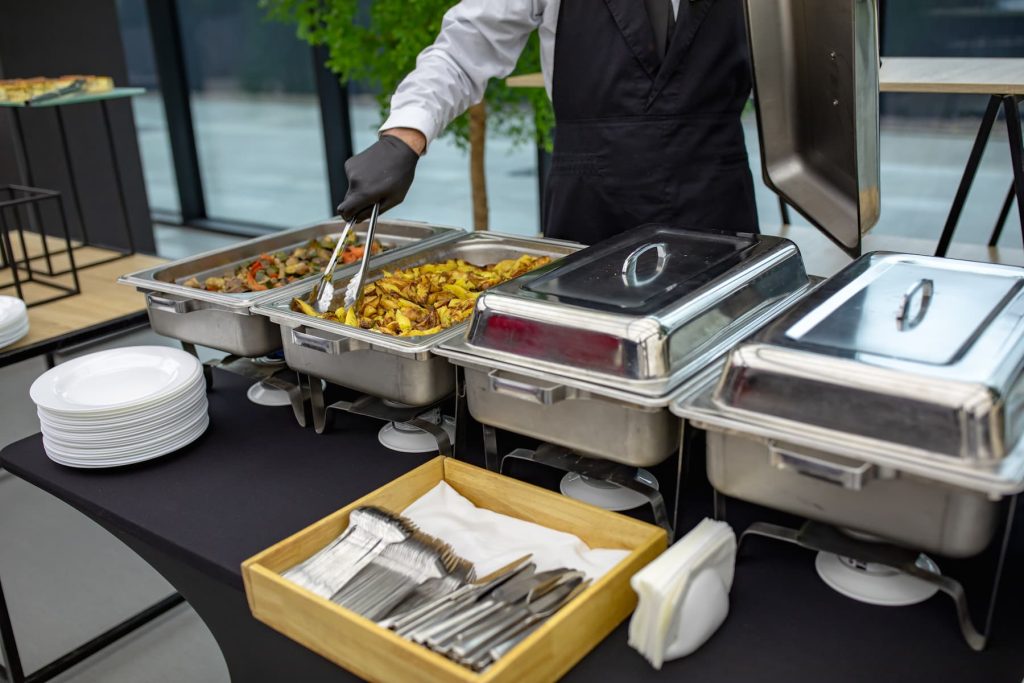 A successful corporate event is defined not only by its agenda and presentations but also by the quality of food and service offered to attendees. Choosing the right food service equipment is essential to ensure that your guests are treated to a delightful culinary experience. Explore some essential food services equipment options, including chafers, food pan carriers, serving utensils, spatulas, soup tureens, and Sterno, to help you host a memorable corporate event here.
1. Chafer 4 Qt. and Chafer 8 Qt.:
Chafers are essential for keeping food warm and presentable. Our 4 Qt. and 8 Qt. sizes are versatile and can accommodate a range of dishes, from savory entrees to delectable sides.
2. Food Pan Carrier:
Ensure that your dishes remain at the perfect temperature during transport with our food pan carrier. This equipment is crucial for catering large corporate events, ensuring that food arrives fresh and ready to serve.
3. Serving Utensils:
Serving utensils are the backbone of any catering operation. They include items like serving spoons, forks, and tongs, which allow for easy and hygienic serving of dishes.
4. Spatula – Stainless Steel:
Our stainless steel spatula is essential for flipping and serving delicate items like fish or dessert. Its durability and ease of cleaning make it a valuable addition to your kitchen arsenal.
5. Soup Tureen:
For corporate events featuring soups, our soup tureen is a stylish and practical choice. It keeps soups hot and makes serving a breeze.
6. Sterno:
Sterno is a must-have for chafers and food warmers. It's a safe and reliable way to keep your dishes at the perfect serving temperature throughout your event.
We Are Your Source for Food Services Equipment:
Your Event Party Rental is here to assist you in finding the ideal equipment to make your corporate event a resounding success. Let us help you elevate your corporate event's food service to the next level. Request our equipment by visiting our Contact Page or call 734-354-9591.