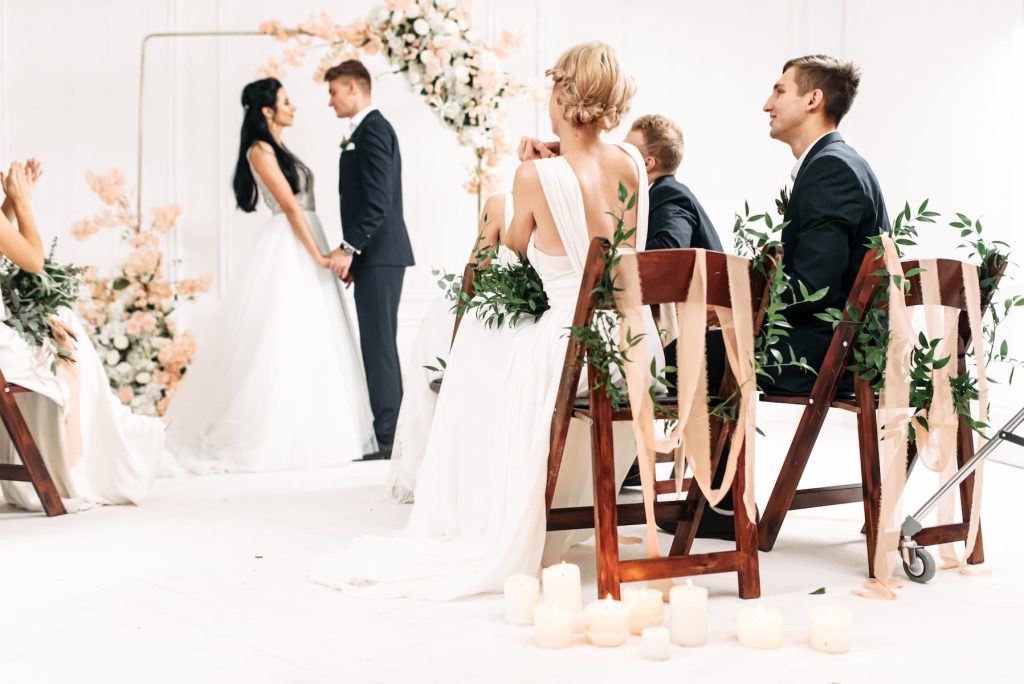 An indoor fall wedding combines the cozy warmth of the season with the elegance of a well-planned wedding celebration. The key to a successful indoor fall wedding is having the right equipment to create a beautiful and comfortable atmosphere. Learn about the essential equipment you need to host an unforgettable indoor fall wedding. We'll also explain how Your Event Party Rental is your reliable partner for event equipment rentals, helping you plan your special day with ease.
Perfect Seating:Comfortable seating is a must to keep your guests cozy. Rent chairs that match your wedding's style, whether it's traditional elegance or a more relaxed affair. View our Tables and Chairs page to see our options for meeting your guest's comfort needs.
Tables for Dining:Elegant tables for dining are essential for a wedding reception. Choose tables that accommodate your guest count and your desired layout. Start by shopping for our Tables and Chairs and take it to the next level by decorating the tables with our Linens & Chair Covers.
Perfect Wedding Accessories: Choosing us for your wedding equipment and accessories, including centerpieces, arches, brasses, cages, and more, is choosing a partner dedicated to turning your wedding vision into a reality. View our Wedding Equipment and Accessories page to rent equipment that will make your wedding spectacular.
Climate Control: Fall weather can be unpredictable, so consider heating options to ensure your guests stay comfortable. Your Event Party Rental can provide outdoor heaters for any transitional areas or spaces without climate control.
We're Here To Help
Hosting an indoor fall wedding offers a unique blend of the season's charm and the comfort of an indoor venue. With thoughtful planning and the support of Your Event Party Rental, you can ensure your wedding day is both beautiful and memorable. Call 734-354-9591 or visit our Contact Page to get started on creating an unforgettable indoor fall wedding that will be cherished by you and your loved ones for years to come.