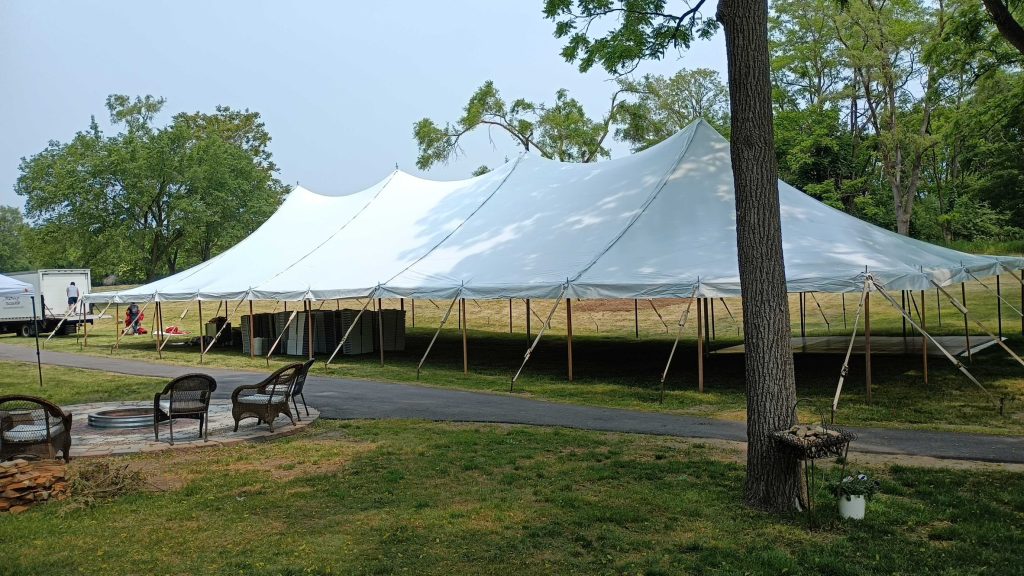 Fall weddings are enchanting, with their colorful foliage and crisp air setting a romantic backdrop. However, the unpredictability of autumn weather can add a layer of complexity to your wedding planning. Renting a tent can be a wise decision to ensure your special day remains comfortable and memorable. Learn about the advantages of renting a tent for your fall wedding and about how Your Event Party Rental can meet your wedding needs.
Weather Protection:
Fall weather can be unpredictable, with the possibility of rain, wind, or even unexpected cold snaps. A tent provides a secure and weather-resistant environment, keeping your guests comfortable and dry.
A Blank Canvas for Decor:
Tents provide a blank canvas that allows you to personalize your wedding space with decorations, lighting, and floral arrangements that match your theme and style.
Outdoor Ambiance:
When you rent our tents, you get the charm of an outdoor wedding while providing shelter from the elements. You can still enjoy the fall scenery without worrying about weather-related disruptions.
Versatile Size Options:
Our tents come in various sizes, accommodating both intimate gatherings and larger celebrations. You can select the size that suits your guest list.
Rain Plan Assurance:
Having a tent as a backup plan in case of rain provides peace of mind. You won't need to scramble for last-minute changes if the weather takes an unexpected turn.
Get Our Tent For Your Wedding:
Renting one of our tents for your fall wedding offers numerous benefits, from weather protection to creating a beautiful outdoor ambiance. With our equipment, you can ensure that your wedding day remains comfortable and memorable, regardless of the unpredictable fall weather. Your Event Party Rental is here to assist you in providing the ideal tent to make your wedding dreams a reality. Visit our Tent & Accessories page to view our options. Rent our tents by visiting our Contact Page or call 734-354-9591.