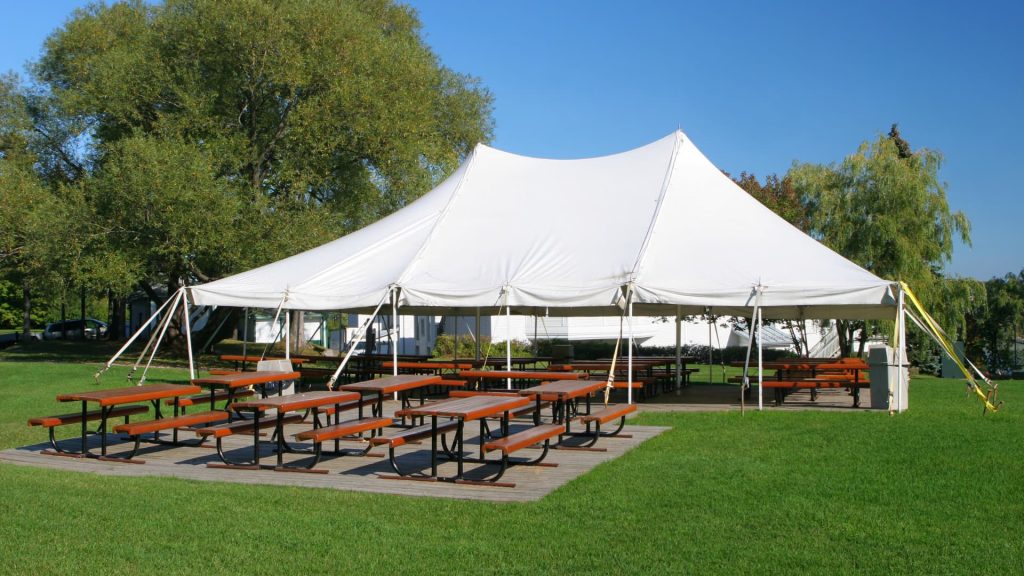 Halloween is the season of enchantment, mystery, and festivities. Planning the perfect Halloween party requires careful consideration of every detail to create an atmosphere that bewitches your guests. Among the essential elements for hosting a memorable outdoor Halloween bash, rental tents take center stage. Learn about the myriad reasons why rental tents are indispensable for Halloween parties and how Your Event Party Rental can help you host the best party.
Unpredictable Weather? No Problem!
Halloween often brings unpredictable weather, from brisk autumn nights to unexpected rain showers. A rental tent provides a sheltered haven for your guests, ensuring your Halloween revelry isn't dampened by the elements.
Spooky Spectacle: Create the Perfect Ambiance
Tents add an element of mystique to your Halloween celebration. With the right lighting, eerie decorations, and fog machines, you can transform your tent into an eerie, enchanted space that sets the perfect Halloween mood. Visit our Lighting Page to rent great options for your party.
Dining in the Dark (but Not Really)
If your Halloween party includes catering, a tent is the ideal space for food and drink stations. It not only keeps your culinary delights fresh but also adds an element of style to your event. Visit our Food Services page to rent great catering equipment.
Dance the Night Away
For those planning to have music, dance floors, or entertainment, tents offer ample room for guests to let loose and enjoy Halloween festivities to the fullest. Visit our Dance Floor and Staging page to get your guests on their feet.
We Will Help You Have Fun
When it comes to hosting a Halloween party, rental tents are more than just shelter; they are the key to creating an enchanting, spooky, and unforgettable atmosphere. Your Event Party Rental provides ideal rental equipment, ensuring your Halloween celebration is a spellbinding success that your guests will remember for years to come. Visit our Contact Page or call 734-354-9591 to rent the equipment you need.