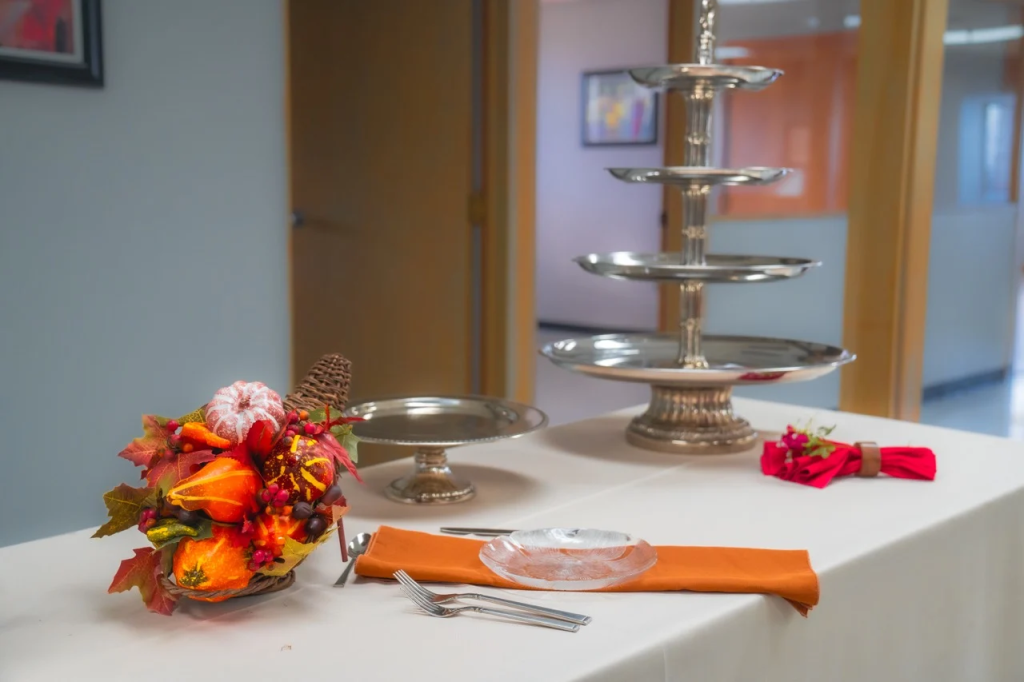 Are you and your family getting together this holiday season? This time of the year is all about coming together, creating lasting memories, and basking in the warmth of shared happiness. Whether you're preparing for a Thanksgiving reunion, a Christmas bash, a New Year's extravaganza, or any other festive event, the right equipment and accessories can take your gathering from ordinary to unforgettable. At Your Event Party Rental, we understand the magic of these moments, and we're here to be your trusted partner in crafting unforgettable holiday experiences. Let's explore how you can plan your holiday events and how we can be your go-to source for essential event equipment and personalized support.
Festive Decor:
Imagine transforming your event space into a winter wonderland or a cozy holiday haven, creating an atmosphere that evokes the spirit of the season. Our centerpieces, linens, and chair covers aren't just decorations; they're the details that make your event come alive. Visit our Products page to handpick the equipment that will add that extra touch of magic to your celebration.
Food and Beverage Service:
The heart of any holiday gathering is the food and drink that brings everyone together. We've got you covered with a range of service options, including:
Chafers: Keep your delicious dishes warm and ready to serve.
Glassware: Elevate the presentation of your festive drinks.
Bar Accessories: Make sure your guests can enjoy their favorite holiday libations without a hitch.
Visit our Food Service, Glassware, and Beverage Services pages to ensure that your guests are always satisfied and your tables are set with elegance.
Fun and Entertainment:
No holiday event is complete without a touch of fun and entertainment. Whether you're planning a visit from Santa, a lively game of holiday-themed activities, or anything in between, Your Event Party Rental offers a wide array of event equipment to bring your unique vision to life. Our Games & Accessories page lists some of the options that can infuse your celebration with laughter and joy.
Let Us Support Your Needs:
As you plan your holiday event, know that you're not alone. Your Event Party Rental is here to provide you with the equipment and accessories you need to make your holiday celebrations truly special. Call us at 734-354-9591 or visit our Contact Page to connect with us. We don't just offer equipment; we offer guidance and support, with years of experience in the industry and an upgraded inventory of top-quality equipment to make your event a success. This holiday season, let's work together to create moments that you, your family, and your friends will cherish for years to come.