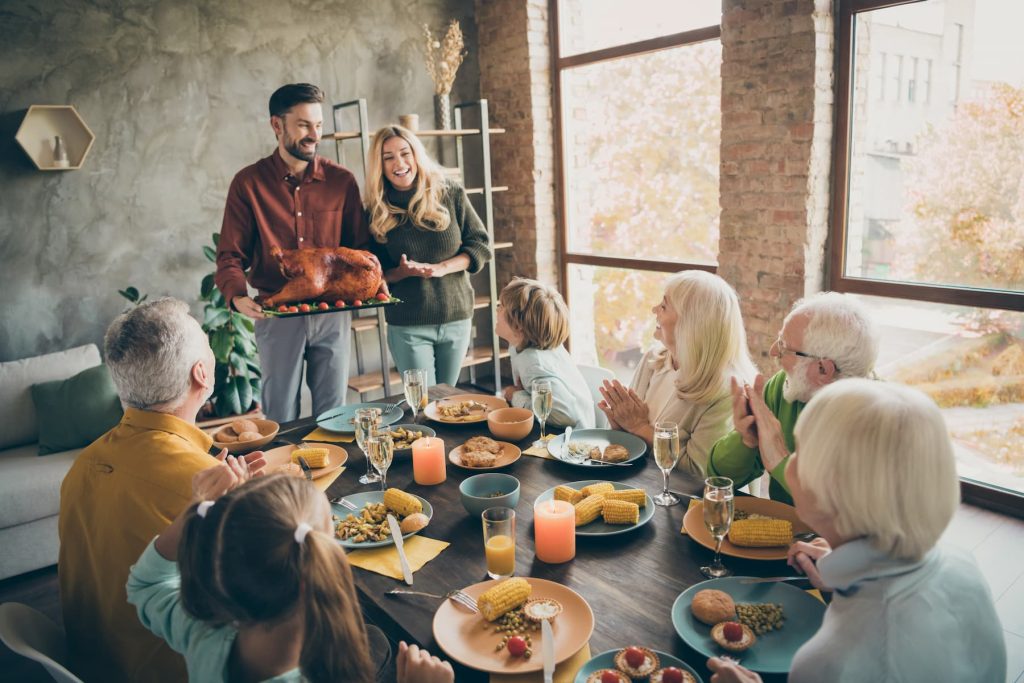 Thanksgiving is a time for gratitude, indulgence, and most importantly, family. It's an opportunity to create cherished memories, strengthen bonds, and express gratitude for the presence of your loved ones. Learn about hosting a remarkable Thanksgiving family reunion and explore the essential equipment and services to make your gathering truly special. 
Plan Ahead: The first step to hosting a successful family reunion is thorough planning. Determine a date, and location, and make a rough guest list to get started.
Choose the Perfect Venue: We offer a variety of options for tables and chairs to suit your gathering's size and style. Whether you prefer a cozy backyard setting, a rustic barn, or an elegant banquet hall, we have the equipment to match your chosen location. Visit our Tables & Chairs page to view our options.
Create an Inviting Atmosphere: Elevate the aesthetics of your gathering with tables, linens, and chair covers provided by Your Event Party Rental. These touches can transform any space into a warm and inviting environment. Visit our Linens & Chair Covers page to select options that will add the finishing touch.
Feast with Ease: Encourage a potluck-style feast to showcase the culinary talents of your family members. Your Event Party Rental offers a wide range of equipment to make food service a breeze, from dishes to serving utensils. Our resources like our Chafers will keep your food warm and your family thankful.
Reserve Our Equipment:
This Thanksgiving, let's unite, celebrate, and cherish the bonds that make your family unique. Your Event Party Rental is here to make your hosting experience as seamless as possible, providing event equipment rentals to match your unique vision. Get a FREE QUOTE by calling 734-354-9591 or visiting our Contact Page.