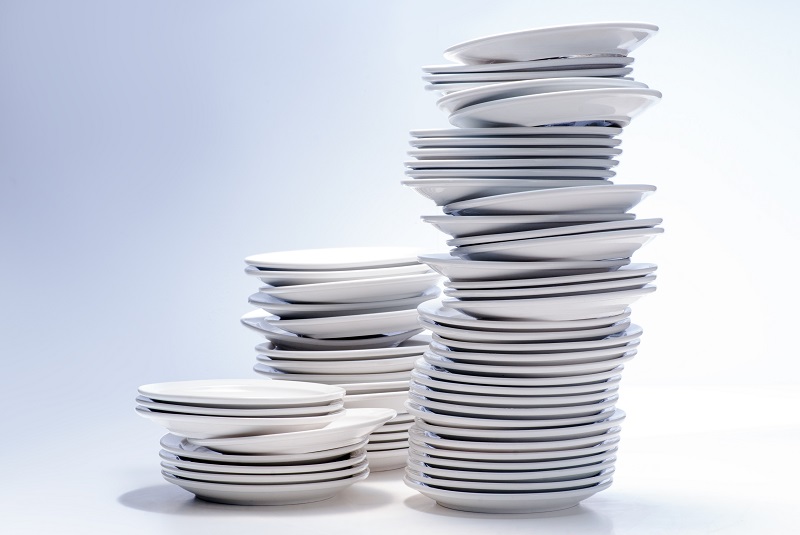 We don't know about you, but for many of our clients the least favorite part of any big event is estimating numbers. How many invitees are actually going to RSVP "yes"? Is there a chance that some of the "yes" RSVPs won't show? Or that someone will change their mind and show up last minute? Do I need extra glassware? Napkins? Plates? Chairs?
Here are a few of our suggestions when it comes to estimating event numbers:
1. Multiply the number of guests invited by 66 percent
According to wedding experts, approximately one third of your invitees won't attend your event. If you have quite a few out of town guests, the number of "no" RSVPs could be even higher.
2. Estimate your dinnerware numbers and always allow for mishaps
If you're planning on a sit-down dinner, you can estimate the number of plates much better. Although everyone should have dinnerware at their place setting, you should always plan on someone needing an extra plate or a dish getting broken, dirty or dropped. We suggest ordering at least ten extra plates for every hundred guests.
If you're planning on a buffet service, you'll need to plan on renting many more extras. At buffet weddings, people tend to move around and set down plates, picking up new ones when they return for seconds. We would suggest an additional 25-40 plates for every 100 people.
The same rules apply for cake and dessert plates.
When considering dinnerware, always remember to include your vendors (Photographer, videographer, Officiant, etc.) who will likely be eating at some point during the event.
3. Allot enough glassware for your bar service
The number of glasses you will need for your wedding, depends on the drinks and the type of drink service you plan on having. With an open bar, out of habit, guests will expect to have a new glass with each drink. Therefore, take into account how many drinks you are serving (wine, beer, cocktails…) and the amount of alcohol your friends, family and co-workers are likely going to consume. Don't forget to account for any pre-ceremony welcome drinks, and the champagne glasses needed for toasts.
If you are a bride-to-be, please make an appointment with one of our wedding specialists in either our Plymouth or Brighton locations. We can help put your mind at ease and plan for your big day.