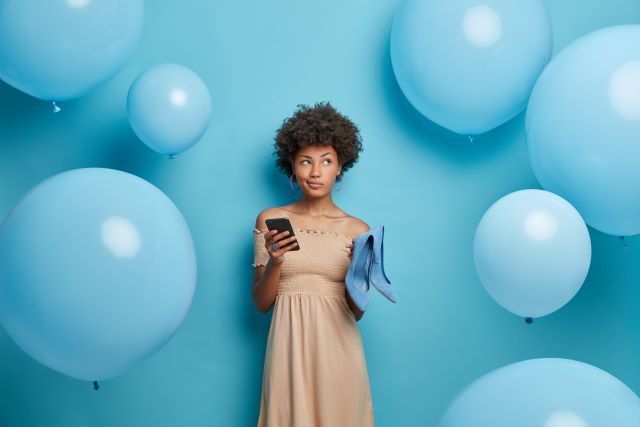 Themed parties are a fun way to engage your guests. To make your next themed party unforgettable, we have event planning tips that will make facilitation easier. Read on for the best tips on how to host a spectacular, themed event.
Here are 8 tips for throwing an unforgettable themed party:
1. Choose a theme
2. Set the mood with lighting
3. Get the right event equipment rentals
4. Create a photo booth
5. Make it a potluck
6. Set up a bar
7. Play games
8. Have fun!
By following these tips, you're sure to throw a themed party that your guests will love!
Plan ahead and start early
When planning a themed party, it's important to start early and plan ahead. Throwing a great themed party takes a lot of preparation and organization to ensure that everything is ready and your guests have a good time. Start by deciding on a date and making a guest list. Then, you'll want to come up with a plan for decorations and activities, as well as deciding what kind of food and drinks to serve. Lastly, make sure to create a budget to stay within and schedule a timeline so that everything goes according to plan.
Make a guest list and send out invitations
The first step in creating an unforgettable themed party is to determine who will be invited. Making a full guest list of friends, family, and colleagues that you would like to attend your party is important. It's important to be selective and make sure everyone you are inviting will be able to make the party, or at least try to make it. Once your guest list is complete, you can start sending out invitations. Invites can be sent through email, text, or mail.
Choose a theme and decorate accordingly
Choosing a theme for your party is a great way to add a little extra pizazz to your event. From a movie-inspired masquerade ball to a glamorous sparkly winter wonderland — you're sure to find something that your guests will love! Once you've settled on a theme, it's easy to decorate accordingly. From festive balloons and banners to tableware and centerpieces, make sure to add enough decorations to bring your guests into the party spirit.
Prepare appetizing and festive foods and drinks
What's a party without food and drinks? Coming up with a menu can be a fun way to add a little extra flavor to your party. No matter what type of food you decide to serve, make sure to make it festive and fun. For drinks, you can opt for a signature cocktail, make drinks based on your theme, or simply stick to the classic champagne for a toast.                                                                                                                                                         Put together a fun and entertaining playlist
Music is an important part of any party and a great way to keep your guests entertained. Start off by making a list of songs that you'd like to play, including popular hits and classics. Then create a playlist and make sure to have enough different genres of music to keep the guests moving. Whether it's rock, pop, or some older classics, having a great playlist will ensure that everyone is having a good time.
Set up a photobooth or activity station
Every great party needs a photobooth or activity station to help your guests have a great time. You can easily create a creative photo booth using props such as hats and wigs, or you can use masks for a masquerade ball. Another great option for an activity station is a game room. Have a variety of board games and card games set up for your guests to enjoy. This way your guests can mingle and make new friends, as well as stay entertained throughout the evening.
Send your guests home with a memorable favor
After all the festivities and fun, it's important to send your guests home with a memorable favor. It's a great way to thank your guests for coming and make sure they remember your party. Give out a personalized party favor, such as a memento or accessory, or a yummy treat like homemade cookies or candies. Whatever you choose, make sure your guests leave with a smile on their faces!
If you want to learn more about how to host the best and most unforgettable events, visit our contact page to connect with us.