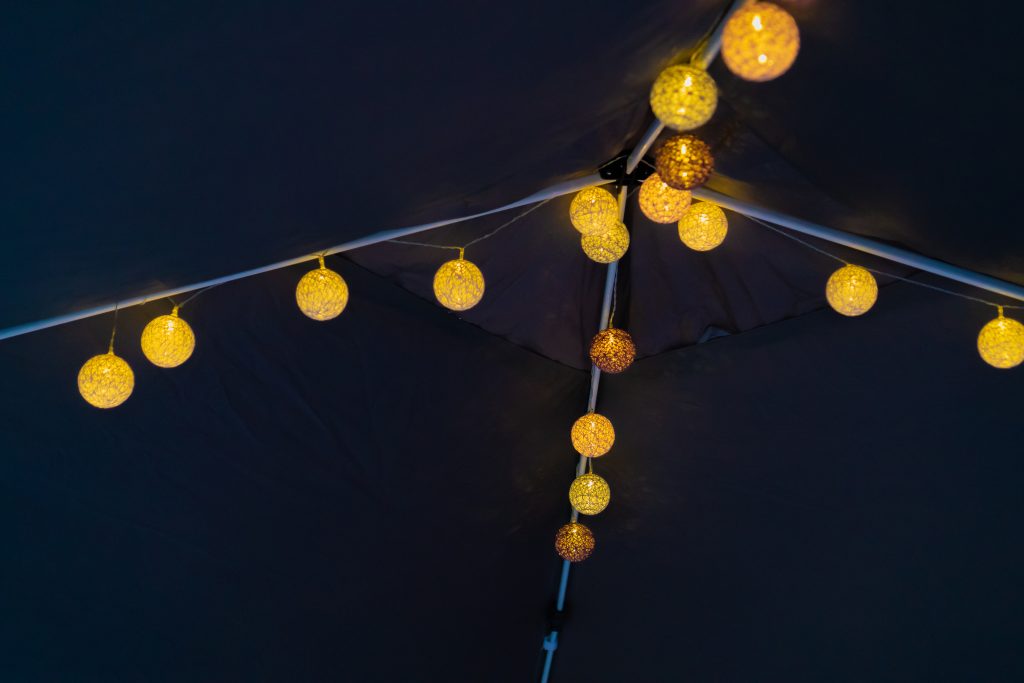 Event rental tents are a great way to create a temporary space for your guests. They can be used for a variety of events, including weddings, parties, and corporate functions. If you are planning an event that will require a rental tent, then there are a few things you should consider to make sure your guests are comfortable.
In this blog post, we will share 10 event rental tent accessories that will make your guests comfortable. By using these accessories, you can be sure that your event will be a success!
1. Flooring
The flooring of your tent is an essential component for ensuring your guests are comfortable. There are a variety of options available for you to choose from, such as carpet, artificial turf, decking, or even grass mats. Whichever option you choose, make sure it is durable and secure, as it must bear the weight of all your guests. In addition to its functional requirement, the flooring may also be used as a decorative element in the overall design of your tent. If desired, you may incorporate rugs, mats, or even artificial flowers to create a unique look.
2. Lighting
Illuminating your tent is essential for safety and comfort. Not only will the right lighting help your guests easily find their way around, but it can also help create the right atmosphere for your event. When exploring lighting options, consider both string lights, as well as other types of lighting sources. You may choose to have them draped above your guests, dimmed to create a calming ambiance, or brightened to create an exciting atmosphere. When choosing lighting for your rental tent, look for waterproof fixtures that will be safe to use outdoors. String lights are a great option as they provide a low amount of power and are very flexible when being hung. If you want to add a more statement look to your tent, you can opt for hanging chandeliers or other decorative lights.
3. Fans
Hosting an event in a tent during the summer months can be quite oppressive due to the heat. To help combat this, consider renting some fans for your guests. If you want to create a more customized experience, you may opt for ceiling fans or portable electric fans. The great benefit of having fans at your event is that they are both cost and energy-efficient. Additionally, they are also easy to install and move around as needed. If possible, place fans near an open window or door as this will allow the air to circulate more efficiently, helping to keep your guests cool and comfortable.
4. Heaters
If you are expecting temperatures to drop during your event, you may want to rent some heaters to keep your guests warm. Portable propane heaters are a great option as they are both cost and energy-efficient. To ensure your safety, make sure to purchase models that are certified for outdoor use and employ a professional engineer for the set-up of the heaters. Additionally, make sure to place the heaters away from exits, pathways, and combustible materials.
5. Air Conditioners
If temperatures are expected to be particularly high during your event, you may want to consider renting an air conditioning unit. Air conditioners are a great way to keep your guests cool, as well as prevent tent fabric damage caused by high temperatures. If you choose to rent an air conditioner, make sure to use a professional for the set-up. The air conditioner should be installed away from combustible materials, such as tents and curtains, as well as direct sunlight. This will ensure optimum performance and help to keep your guests comfortable.
6. Furniture
Comfortable seating is essential for your guests to relax and enjoy the event. If you don't provide any seating, you won't be able to host a large number of guests, as they may end up standing for hours at a time. As such, one of the most important event rental tent accessories is furniture. When renting furniture for your event, consider the size of your tent and the number of guests you will be hosting. Also, take into account the event purpose and activities in order to choose the most suitable furniture. For example, if the event involves dinner, then you may want to rent tables and chairs, while if it's an activity-based event, then you may want to rent lounge chairs and couches.
7. Canopies
Canopies are a great way to add extra protection from the elements. If temperatures are expected to be particularly hot, then you may choose to rent some canopies to help keep your guests cool and comfortable. Canopies can also be used to create privacy in certain areas of the tent. Additionally, if you are hosting an event near a beach or body of water, it's a good idea to rent a canvas canopy to protect your guests from the sun's harsh rays.
8. Sidewalls
Sidewalls are a great way to ensure privacy for your guests and protect them from the elements. Depending on your event, you may want to rent sidewalls for a certain portion of your tent or for the entire space. When selecting sidewalls for your event, make sure they are of good quality and are waterproof. Additionally, look for those with UV protection technology, as this will help to keep the heat out and your guests cool.
9. Doors
Windows and doors are essential accessories for any event rental tent. They provide easy access and ventilation for your guests. When renting doors for your tent, make sure to choose quality models that will be easy to open and close. Additionally, you may want to consider models that are equipped with locks, as this will help to keep any unwanted guests out.
10. Carpet
If you want to add a touch of elegance to your event, then renting a quality carpet is the way to go. Carpet can help to add both warmth and comfort to your tent, as well as help to reduce noises inside the tent. When selecting carpets for your tent, look for those that are waterproof and flame-retardant. Additionally, look for those that are easy to clean and maintain after your event. This way, you'll be able to get more use out of them in the future.
If you want more information on how to host an event your guests won't forget, visit our contact page to connect with our team.