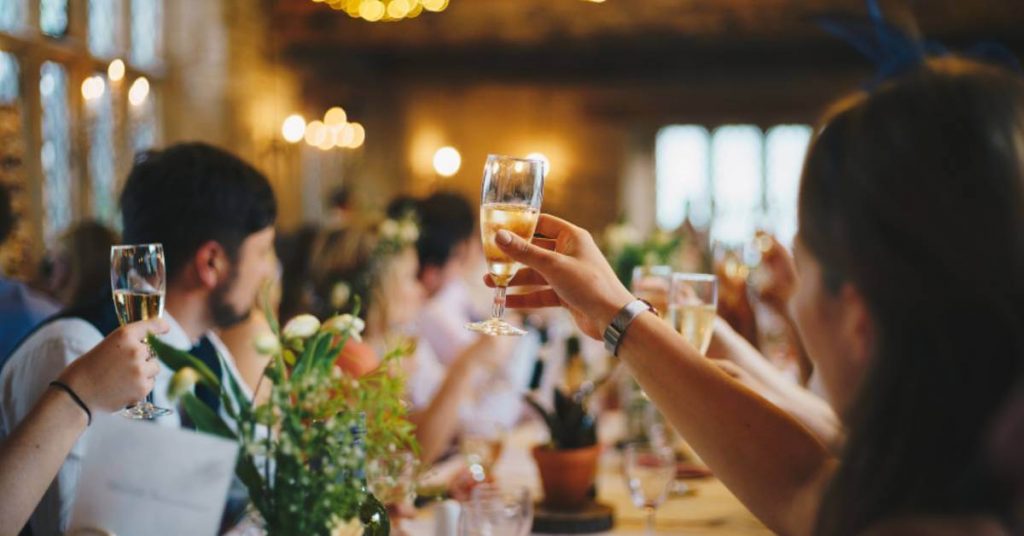 If you are planning for your big day, to say that you "have a lot on your mind" is probably an understatement. You are not only thinking about things like ordering bridesmaids dresses, and whether to use paper or cloth napkins, but you may be thinking about how to make your mother-in-law feel included in the planning process without giving her too much control. Weddings aren't simple affairs. Even though we can't solve the family drama, we can take the stress out of your day.
Today, on the Your Event Party Rental blog, we are going to share with you the Ultimate Wedding Rental Checklist — you don't have to think of everything because we already did. If you are ready to rent what you need for your special day or learn more about us, visit our website!
The Top Rental Items That Should Be On Your Checklist
The best way to get all the items needed to make your wedding run smoothly and be exactly what you envision is to work directly with a wedding rental company. However, today's blog should give you a better idea of the general items that you need to check off your list.
Tents
A wedding tent isn't like your average backyard tent. It serves to protect guests from rain and other inclement weather as well as provide shade. However, there is more that you need to consider if you choose to include a tent. You will need to think about how it will affect your stage, your seating chart, and serving area. Additionally, if you choose to include clear tent sides, you need to think about your climate control options — how are you going to keep it cool. You should also consider pole covers and other decorative elements that tents require.
Tables and Chairs
Most likely you haven't missed reserving tables and chairs, but have you reserved all the tables and chairs that your wedding needs. For example, in addition to providing a place for your guests to sit, you will also need chairs for your ceremony, places to sit during cocktail hour, and even a few extra chairs for musicians or your wedding coordinator to sit. Also, as you reserve chairs, you will also need additional tables for cocktail hour and for gifts, food items, and other needs. As you reserve your tables and chairs, be sure to know the different types of tables and chairs you need.
Dance Floor
Depending on the wedding venue you choose, a dance floor may be provided for you. However, if they don't, you must rent one. Determine the right size of dance floor by your guest list: the standard is usually to provide four-and-a-half square feet per guest. Wood is the most common dance floor material, but many wedding rental companies offer other options.
Electricity
It's easy to forget this vital element, until you're wanting to get the party started and you're left holding the plug with no outlet in sight. If you will be hosting an outdoor wedding of any kind, whether you're inviting your guests to your own backyard or you are setting up your reception in a rural venue, you will need a generator to power your music, microphones, lights, and more.
Linens and Napkins
Once you decide on the types of tables and chairs you will need, you can decide on your table linens. You can opt for a minimalist look and choose a simple table cloth or use multiple textures to accomplish the perfect look for your wedding. Many rental companies offer sequined, striped, honeycomb, and damask designs allowing you to get as creative and stylish as you want!
Dinnerware, Flatware, and Barware
Don't forget to rent dinnerware, flatware, and barware — or your guests might be enjoying their champagne toast out of a Dixie cup! You need to not only have enough dishes and silverware for your guests to eat, but also have extra just in case a plate is chipped or someone drops their silverware on the ground. Also, consider providing special cocktail glasses for signature cocktails in addition to traditional wine, beer, and cocktail glasses.
Floral Accoutrements
No matter if you are opting for fresh flowers or fake, you will need something to put them in. Don't forget about vases and other vessels to match your decor. Additionally, instead of buying your decorative elements and floral accouterments, rent them! Not only can you save money, but you're also helping the environment by creating less waste.
Lounge Furniture
Lounge furniture can provide your guests a place to comfortably sit and visit, and even put their feet up. One of the latest wedding trends is to set up a family room-like layout of vintage couches, armchairs, and coffee tables with a kitschy rug and other decorations for guests to relax. This can also be the perfect spot to leave out photo albums of you and your partner!
Restrooms
If your venue has bathrooms or you will have your guests using your home's bathrooms (for a backyard wedding) then you don't need to worry about rentals. However, if your wedding is in a rural area or you don't want guests using your home's restrooms, renting a bathroom trailer can be a spacious, comfortable, and classy option versus opting for port-a-potties.
Miscellaneous Items
In addition to all of these main items, you will need a variety of smaller items to allow your vendors to best serve your guests and your guests to have the most comfortable experience at your wedding. Additional serving items, coolers, buffet items, and others are items that can easily be forgotten. Talk to your wedding rental company so they can help you make sure you have all of your bases covered.
Are you ready to learn more about what you need for your wedding and to start checking items off your list? Contact Your Event Party Rental! We provide services to the Plymouth area and beyond to help you have the wedding that you have dreamed of.