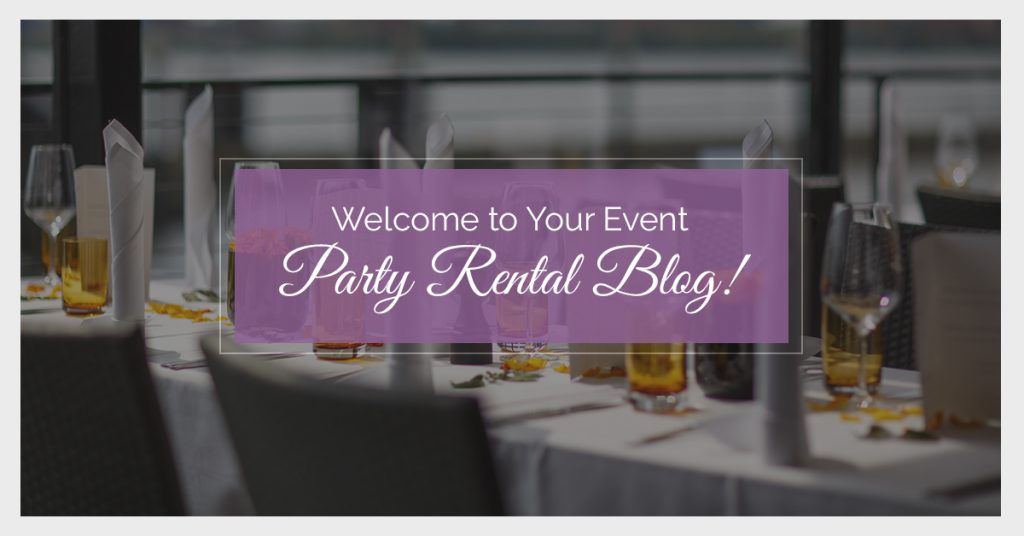 Welcome to the Your Event Party Rental blog! We are excited to kick things off here on our blog and celebrate our new website. We have been in the party rental business for a long time and are excited about all the opportunities our new site can provide. With our first blog post, we want to tell you a little about us and what to expect on our blog!
About Your Event Party Rental
Your Event Party Rental offers party rentals to the Plymouth area so you can throw the best party corporate has ever seen or your dream wedding. As we mentioned above, we have been doing this a long time and so we know all the ins and outs of what level of service we need to provide our clients in order for their party to be a success. We offer a wide range of services: From catering to chair rentals, from linen rentals to tent rentals, we can provide all that you need to throw the type of party that you want. We are Michigan's Top Rated Local® Event Party Rental Services provider.
What Makes Us Different
When hosting such an important event as a wedding, reunion, or corporate event, you must feel confident in everyone that is helping you throw that event. We are members of the American Rental Association and the National Association of Catering Executives, meaning that we take what we do seriously. Each member of our team takes their position seriously and care that our client's event is a success. Also, we keep a large inventory of party rental items so that you don't have to worry about us not having what you need.

Renting is Green
It's easy to want to DIY your entire wedding or event, but why buy things that you need only to throw them out later? When you rent, you are essentially taking care of the earth and reducing the amount of waste that you and your guests create. We offer plates, flatware, napkins, and more so that you don't have to throw out or recycle disposable ones. Renting is an environmentally conscious choice that will not only give you peace of mind knowing that you aren't creating harmful waste, but that you also have a dedicated team of party professions on your side.
What to Expect On Our Blog
On our blog, you can expect to learn all that you need to know to throw the biggest, best party. We will discuss those aspects of party planning that can be difficult, provide tips for your wedding reception, and give you ideas for throwing this year's best corporate event. We will also address common misconceptions about party rentals and even share a little history about catering, weddings, and more. We are happy you are here and are excited to serve you.
To learn more about Your Event Party Rental, our party rental services, or to book with us, contact us.