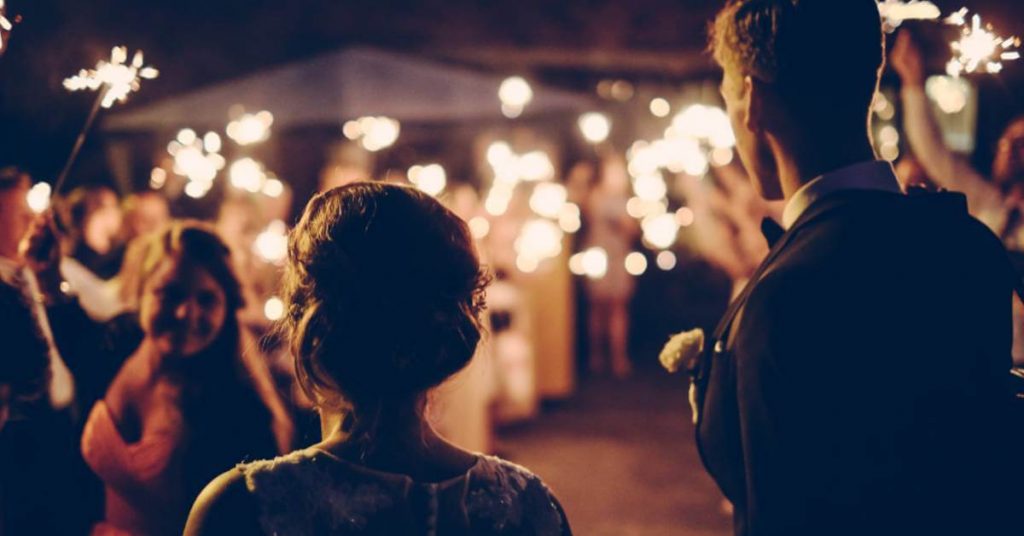 Welcome back to the Your Event Party Rental blog! Today, we are excited to share the many ways that you can have a green wedding. Weddings have been notorious for creating huge amounts of waste in addition to setting the wedding couple back thousands of dollars. However, this isn't the way it has to be.
Keep reading to learn several ways to throw an environmentally conscious wedding and visit our website to learn more about what going green means to us and contact us to book the rentals you need for a Plymouth area wedding.
Seven Ways to Go Green On Your Wedding Day
Creating the least amount of impact on the environment is becoming more feasible each year as there are more wedding vendors going green. Keep reading to learn how to make your wedding green.
Watch Your Guest List
It's easy to let your guest list get out of control, especially if you have a large family or your mom has a lot of friends she has to invite. However, the guest list is one of the easiest ways to control your impact. A smaller wedding will always be more eco-conscious than a big wedding.
Source Locally
Sourcing locally can be a great way to go green and personalize your wedding, as well as support the local economy. Support your local micro-brewery or obtain your food from a caterer that only sources from local farms. Instead of ordering exotic flowers or opting for fake flowers, support your local farmers and florists by buying their in-season flowers. Check out Local Harvest to learn about local food producers in your area.  
Choose An-Eco Friendly Venue
When choosing your venue, do your research — learn about their practices and how they cut down their impact on the environment. Or, consider supporting a local gardener, farmer, or a LEED-certified building and have your wedding there. By supporting a local, eco-minded business or venue you are doing your part for the environment and helping to educate your guests.
Provide Transportation Options
You can't always help it if your aunt has to fly in from a few states away, but you can provide green transportation options. Instead of having guests arrive to your venue separately, set up a shuttle service. You could also provide information about how to get to your event using public transit or offer a carpooling option.
Go Paperless
Choose to eliminate waste by going paperless or choosing an eco-friendly invitation option. Evites is becoming a common and effective way to invite guests to your wedding. However, if you still want to send paper invitations or include paper elements as part of your wedding, choose eco-friendly options such as recycled paper, handmade paper, or tree-free options. Some handmade paper can even be planted to yield flowers. Have fun with the options available!
Eco-Friendly Gifts
Eco-friendly gift registries can not only provide you with those eco-conscious gift items you've always wanted but can be a great way to show your guests all the options available for going green. Viva Terra, Branch, Gaiam, and others provide online registries that are easy to use. Additionally, if have all that you need for your home, have guests direct their funds towards a cause that means a lot to you.
Rent Instead of Buy
It's easy to think you have to buy everything that you need for your wedding. However, renting can provide an excellent option to create the wedding that you've dreamed of, but also eliminate the amount of waste that you are producing. When you rent, you get the advantage of using real silverware and serving ware which can add an element of elegance and luxury to your wedding. Rent linens, servingware, decor items and more from your local Plymouth wedding rental company.
Going green for your wedding is easier than ever as more wedding venues and services are considering the impact that weddings have on the environment. Choose to go green and start your new life with your partner bettering the world together.
If you are looking for a wedding rental company in the Plymouth area that values the impact they have on the environment, contact Your Event Party Rental. We take pride in providing our clients a means to go green and create an eco-friendly, wedding of their dreams.