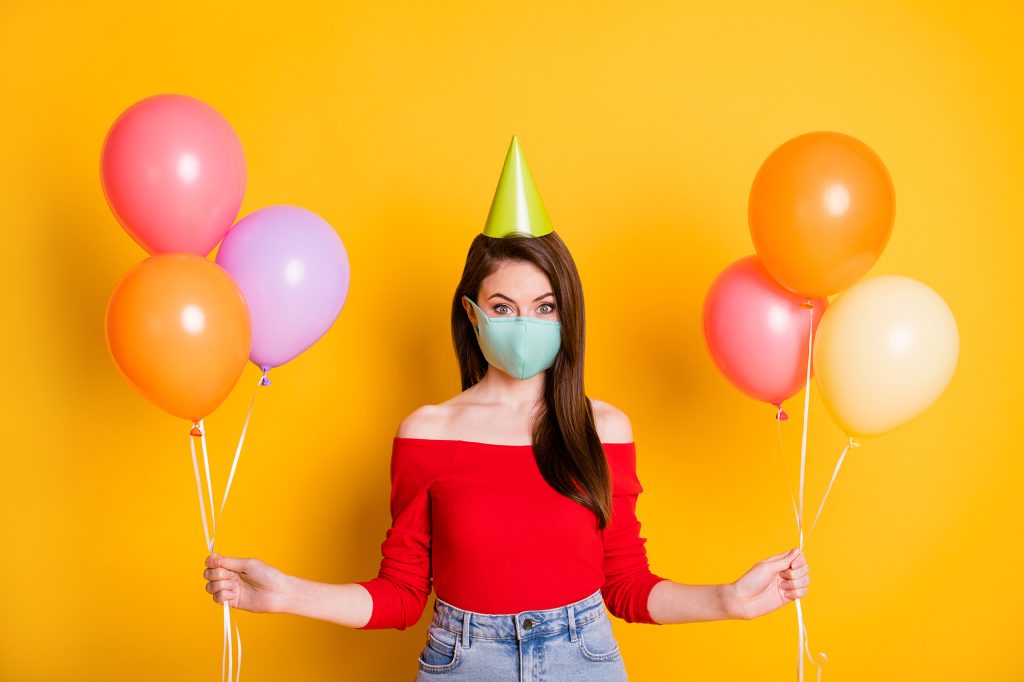 Your Event Party Rentals understands the risks that come with hosting a celebration during a pandemic. We want all of you to celebrate safely, while still creating memories that will last for the rest of your lives. Read our tips below on how to safely host a celebration during these unprecedented times!
Hygiene Stations
A hygiene station is a great way to keep bacteria under control at a celebration. We recommend placing multiple hygiene stations around your party with one upon entrance. So, what is a Hygiene Station? This station is a mobile stand that holds a hand sanitizer dispenser and helps prevent the spread of COVID-19.
Face Coverings Required
To prevent the spread of COVID-19, require facemasks at your celebration. This will help everyone to feel safe while they are celebrating!
Temperature Checks Upon Entry
A great way to keep COVID-19 away from your party is to have a mandatory temperature check for all your guests. Keep a list of all your guests, and check their temperature when they enter, if their temperature is below 99.5, then mark them down as no fever and continue to safely enjoy your party!
Negative COVID-19 Tests Required
Offer rapid testing upon arrival or require a negative test within 72 hours of the celebration.
Set Up Contact Tracing
If there is a potential case of COVID-19 at your celebration, it is best to inform everyone who may have come in contact so they can properly quarantined and get tested.
Safely Host Your Celebration with Your Event Party Rentals
We hope these 5 tips will help you to safely host your next celebration! Whether it be a wedding, birthday celebration, business party or more! When you need décor, games, tables, chairs, and more contact Your Event Party Rentals! We have all the equipment you could ever need to host a memorable celebration.