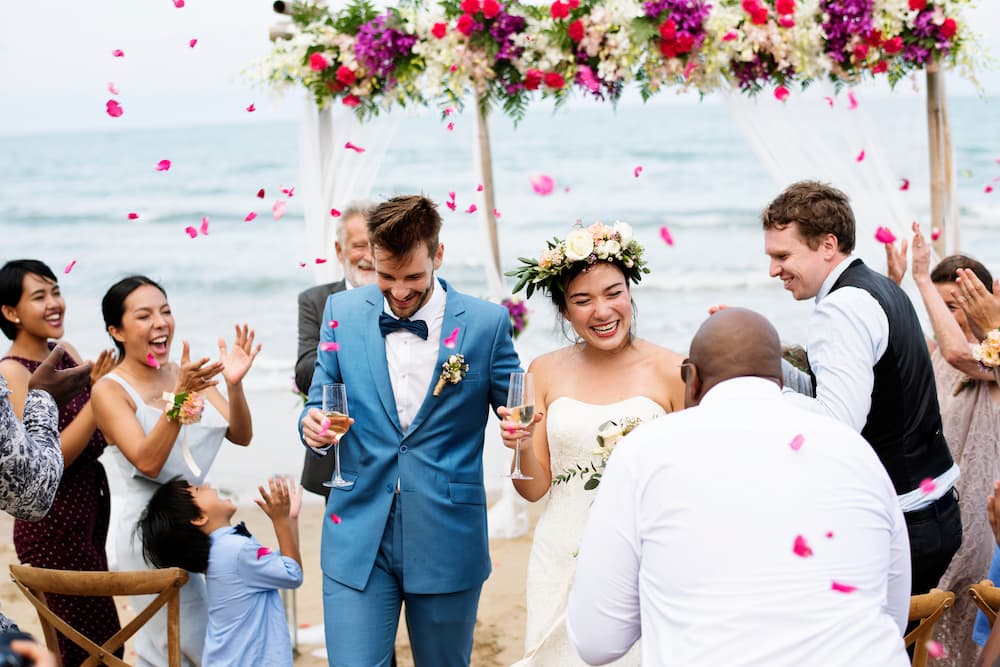 Hosting a wedding can be a big undertaking, but with some careful planning and organization, it can also be a rewarding and memorable experience. Here are some tips for hosting a wedding:
Set a budget: Determine how much you can afford to spend on the wedding and allocate your funds accordingly.
Choose a venue: Decide on a location for the ceremony and reception. This could be a church, a banquet hall, a garden, or any other location that is meaningful to you.
Select a theme: Decide on a theme for your wedding that reflects your personal style and interests. This could be a specific color palette, a cultural tradition, or a particular season.
Invite guests: Create a guest list and send out invitations. Make sure to give your guests plenty of notice so they can make travel arrangements.
Plan the menu: Decide on the food and drinks you will serve at the wedding. This could include a formal sit-down dinner, a buffet, or a series of passed hors d'oeuvres.
Book vendors: Hire vendors for services such as photography, videography, florals, music, and transportation.
Plan the ceremony: Decide on the details of the ceremony, including the officiant, the readings, and the music.
Plan the reception: Decide on the details of the reception, including the music, the dancing, and any special activities or traditions you want to include.
By following these steps and staying organized, you can host a wedding that is smooth, successful, and truly memorable. If you want to learn more helpful event planning tips or to GET 10% OFF on your wedding reservation and equipment, visit our contact page.